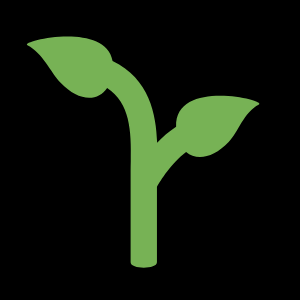 It will benefit Colorado appraisers to be aware that Fannie Mae has established standards by which Fannie Mae promotes quality in the loan origination process. These standards, referred to as Appraiser Quality Monitoring ("AQM") are designed to "improve appraisal quality and strengthen the appraisal profession by identifying patterns of quality issues in appraisal reports and providing feedback directly to individual appraisers."
While the AQM covers a variety of topics, the purpose of this advisory is to discuss a particular update to the guide. Specifically, the guidance provides examples of unacceptable terms and phrases to help identify prohibited language in appraisal reports. Section 5603.4 has been updated to include:
Incorporating terminology or veiled language that may be code words that could indicate underlying bias that include, but are not limited to, "pride of ownership," "crime-ridden area," "desirable neighborhood or location" or "undesirable neighborhood or location," "gentrified," "preferred community," "up and coming," "predominantly Hispanic or Black neighborhood, substantial amount of Black or Hispanic residents at the property, diverse school system, amenities specifically geared to a race, ethnic or religious group or using terms such as Millennials, Generation Y or Baby Boomers.
Essentially, this guidance is designed to provide practitioners with examples of language which, although the author may not have a discriminatory intent, may, in fact, have a discriminatory effect.
The United States Department of Housing and Urban Development ("HUD") has recently re-established the discriminatory effect doctrine. In March 2023, HUD explained in Press Release 23-054 that "the discriminatory effects doctrine (which includes disparate impact and perpetuation of segregation) is a tool for addressing policies that unnecessarily cause systemic inequality in housing, regardless of whether they were adopted with discriminatory intent. It has long been used to challenge policies that unnecessarily exclude people from housing opportunities, including zoning requirements, lending and property insurance policies, and criminal records policies. Accordingly, having a workable discriminatory effects standard is vital." 
Therefore, it is important for Colorado appraisers to be cognizant of the effect of words used in appraisal reports. While the words and phrases set forth above are examples, it is not a comprehensive list. Licensees should be aware that there may be other words and phrases that could also have a similar effect, meaning, or interpretation.
Unfortunately, AQM access is only available to Fannie Mae-approved sellers and servicers. Lenders may inform service providers with which they have a business relationship, including appraisal management companies (AMCs), of the presence or absence of a specific appraiser on the list. The actual AQM list may not be distributed and is restricted content accessed via the AQM page on the Fannie Mae business portal. Fannie Mae has provided a AQM List Access Aid sheet which may assist licensees. The Access Aid sheet can be reviewed at: https://singlefamily.fanniemae.com/media/18121/display
Although access to the AQM is restricted for those licenses who are not currently Fannie Mae-approved sellers or service providers, Fannie Mae has prepared a useful Frequently Asked Questions page which is available to the public and can be located at the following link: https://singlefamily.fanniemae.com/media/16536/display
This has been a Colorado Division of Real Estate Practice Advisory.